Product Details:
MAYHAN MH-SPL series LED Airport Apron lights design aims to solve the problems of slow start-up, high energy consumption, low power factor, high working temperature, light fading, short life, ultraviolet radiation, non-waterproof and difficult maintenance of traditional lamps. MH-SPL LED Airport Apron lights is currently the only high-performanced LED floodlights of the LED industry in the world.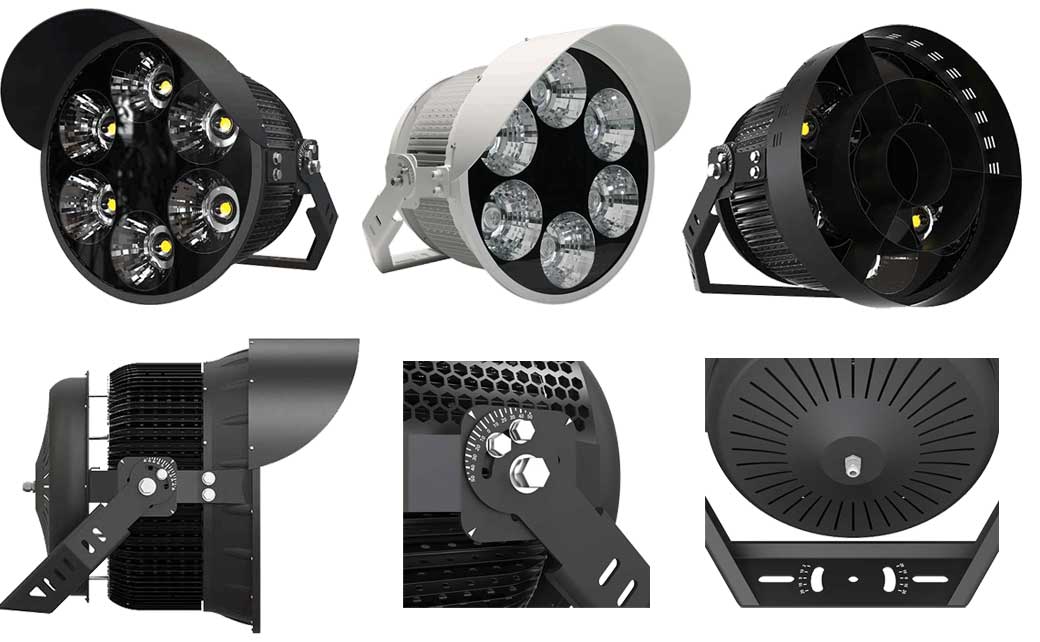 Key Features of Airport Apron lights

Private model, innovate design
Secondary light distribution, ultra-low glare, reduce light waste
Super heat conduction pipe-heat transfer coefficient up to 300,000w/mk, the thermal conductivity is more than 1000 times that of ordinary metals.
Each COB center has its own independent super heat pipe at the bottom
Robust and reliable bracket design, can resist the 15 level typhoons attack
The center light intensity is 4-5 times than that of high power led industry, 1000w can light up to 1000m.
Specifications:
LED Brand

Citizen

Power Supply

Meanwell HLG Series

Supply Voltage

90-305V AC/200-480V AC 50/60Hz

System Power

500W

800W

1000W

1200W

2000W

2400W

Lumens(LM)

65000LM

104000LM

130000LM

156000LM

260000LM

3120000LM

Beam Angle

15/20/30/60

CCT

2700K, 3000K, 3500K, 4000K, 5000K, 5700K, 6500K

CRI(Ra)

80~90+

IP Rating

IP66

Lifetime

100,000H
Comparative Analysis of High Power HID Lamp VS Mayhan High Power LED Lamp

Parameters

High Power HID Lamp

Mayhan High Power LED Lamp

Remarks

Energy consumption

High

Low

LED energy saving more than 50%

System luminous efficiency

Low

High

LED is a directional light source, which reduces the loss caused by reflection in lamps.

Lifespan(hrs)

3000-10000

75000+

Luminous decay

Luminous decay is fast and serious

Luminous decay slow

Startup time

Start slowly, can not hot warm startup

Instant startup

Dimming

no

Nonpolar dimming

CRI

70

70-90

Flicker

110t/s

Glare

High

Low

Surface Temperature

High

Low

The LED evacuates the heat in the interior according to the heat conduction mode, and the surface temperature of the lamps is low.

Seismic capacity

Poor

Excellent

Integrated design of LED lamps, which seismic performance is much better than that of traditional lamos.

Safety

Containing mercury with operational risks, with uttraviolet

Safety and harmless
*** If we dont produce this item ourselves than it will be made (oem) according to our specifications. ***