Product Description
Solar carports Utilize existing parking areas to generate power without sacrificing valuable real estate.
Features & Benefits
1. Adopting high strength Aluminum 6005-T5 material, some components are pre-assembled in factory, so that to reduce the labor cost and installation time on site.
2. Excellent waterproof performance
3. High anti-corrosion
4. Building on parking lot, saving land resources
5. Make customized as request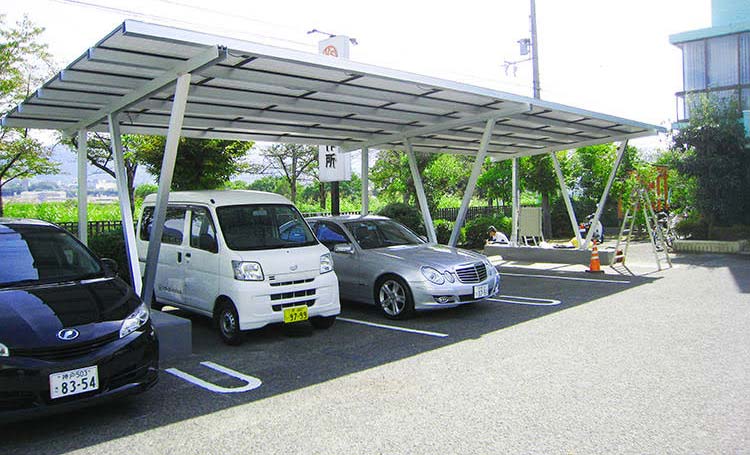 PHOTOVOLTAIC CARPORT SERIES
Safety expert in solar bracket
SOLAR SERVE ANYTIME, ANYWHERE
Industrial, commercial and household photovoltaic carport
The perfect combination of photovoltaic power generation and carport is one of the application of BIPV photovoltaic building integration. Huading HD-Car photovoltaic carport products can not only realize all the functions of traditional carports, but also bring steady green power generation benefits to the owners, achieving the multifunctional and environmental goal.
Using high-strength lightweight aluminum alloy and steel structural materials,with professional industrial design, simple, elegant, beautiful, and fashionable, it'll create a new sunny image for the owners.