Product features , characteristics and scope of application
Features:
Patented product, easy and quick installation.By adopting ADC12 eco-friendly die-cast aluminum .The product is much more sturdy and durable .It has excellent heat dissipation which effectively prolongs the product's lifespan.
Lighting structure features:
1. We adopt Thermally Hardened Tempered Glass Cover .Beam angle 120 degree .
2. LED driver is fixed on the back of heat sink , it looks firm and exoteric ,which show the texture of product easily
3.Each individual module is connected independent,easy to divide ,combine and expand.it has strong sense of scientific and technological.
4. The supports is sprayed coating after done hot-dip galvanizing .there are locating holes in the side frame to make installation angle adjustable flexibly . adjustable angle more than 160 degrees.
5.This heat sink is made of AL6063 stretching aluminum.heat is dissipating under the best ratio of thickness&height of cooling fin co nditions. During ambient temp as 25℃and the maximum led chip junction's temperature is 60℃,The heat will be conducted by fins evenly and automatically when the led chip junction's temperature ups to 40℃.heat sink surface is anodized to prevent rust and corrode.
6. All cables with rubber tubes ,copper core .excellent electrical properties.there are waterproof connectors between cables to converting for outdoor user.on the one hand is to present elegant appearance ,on the other hand is to make it more durable .
7. Installation Type:fixed. All material's performance should be accorded with The international standard 's relevant stipulations.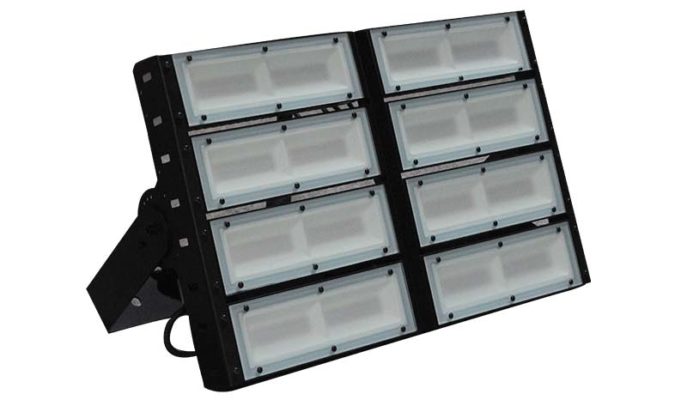 Test Item

Test Condition

Qualification Evaluation

Ground Resistance

10A

The ground resistance is less than 75mΩ

Hi-pot Test

AC wire L+N,with earth wire G,
I/P-O/P,I/P-FG,O/P-FG,pass high voltage1500v,

No ARC and phenomenon
of leakage of electricity

Leakage Current

under AC 277V normal condition lighting

≤2.5mA/277VAC

Insulation Resistance

AC wire L+N,with earth wire G,
pass voltage 500V,I/P-O/P,I/P-FG,O/P-FG:

100M Ohms/500VDC/25℃/70%RH
Operating Temperature Range
(Ambient temp25℃,Humidity30%RH)

Tcase=-40~+90℃

Max. rated temperature of housing
(Ambient temp25℃, Humidity30%RH)

Tcase=+70℃

Working Humidity

20~95%RH,non-condensing

Storage Temperature and Humidity

-40~+90℃,10~95%RH
Product name: LED Module Light

Product Specification :

M23-50W

Option :

Philips

chip +

Mean Well

(XLG) Driver

M23-100W

M23-120W

M23-150W

M23-200W

M23-300W

M23-400W

M23-500W

M23-800W

M23-100W
Application:
Ideal for stadiums, tunnel,squares, road, parking lots, building exterior wall, etc.
Usage scenarios and project cases: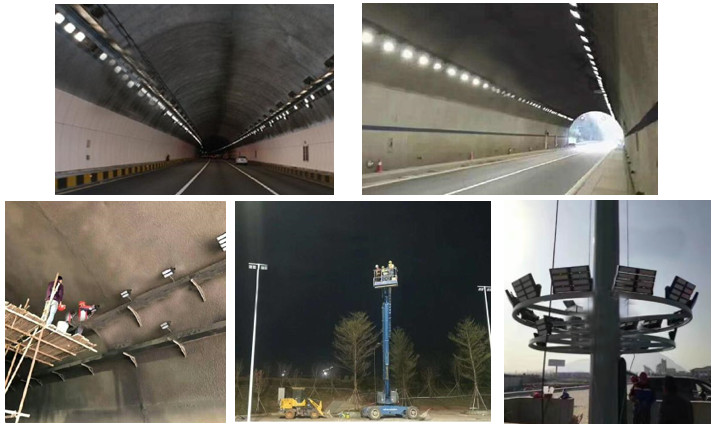 Wavelength     I     RED 620-625nm          GREEN 515-525nm          BLUE 460-470nm
M2-Watts

TaiWan MeanWell(XLG)Driver

Phlips SMD3030 Chip

Qty

Model #

Parameter

Qty*pcs

Model #

M23-50W

1pcs

XLG-60-48

The specific parameters
aresubject to the
attachments

60PCS*1

M23-100W

1pcs

XLG-100

60PCS*2

M23-120W

1pcs

XLG-150

60PCS*2

M23-150W

1pcs

XLG-150

60PCS*3

M23-200W

1pcs

XLG-200

60PCS*4

M23-300W

2pcs

XLG-150

60PCS*6

M23-400W

2pcs

XLG-200

60PCS*8

M23-420W

2pcs

XLG-240

60PCS*8

M23-800W

4pcs

XLG-200

60PCS*16

M23-1000W

5pcs

XLG-200

60PCS*20
Taiwan MeanWell Driver is well-known in the led driver industry of world ,It has high product performance , the features of ELG series as following:
Full range of universal voltage input AC100-305V

Constant voltage +Constant current

Surge protection 10KV(IEC 61000-4-5) Lifespan: 7 years

Protection
devices

excess current

95~108%

Constant current limit,Automatic recovery after remove abnormal load

short circuit

Automatic recovery after remove abnormal load

excess voltage

Off the output voltage, restart it for recovery

excess temperature

Off the output voltage, restart it for recovery
Installation &. Instruction:
1. The capacity of the installation fixture should match the weight of lights.
2. Working Temperature-30℃~+70℃
3. Ensure these connections of wire are sealed to prevent leakage when you install.
4.Take measures to against leakage water and water proof accordingly when it connects with an external power source.
5. Do not use the lamp against of fire regulation.
6. This product should be installed by a qualified electrician.the correct connection way of three-core cable : Brown wire – Live wire , Blue wire – Neutral wire ,Yellow wire – Grounding wire .
7. The operating voltage is AC 100-305V 50/60Hz. do not exceed this range of voltage & frequency .
8. Do light take and put when you carry do not step on .
*** If we dont produce this item ourselves than it will be made (oem) according to our specifications. ***