Product Details:
Not that you can do high power LED is an advantage, maybe it's your greater risk. Energy efficiency is not determined solely by light efficiency.
Choosing the wrong supplier is the biggest loss of your reputation and money. Choosing MAYHAN's original design is equal to winning the future.
-Luminous Efficacy Up to 160lm/W
-BEST design ever in the high power lighting area
In recent years, with the development and maturity of LED technology, LED lamps are more and more popular in the lighting field.LED lighting technology has surpassed traditional halogen lamps in terms of energy saving and lighting quality, and has a wide application prospect in the field of sports lighting.Keep in step with the high standards of modern stadium and venue lighting, Mayhan launched a new type high lighting effect lighting — SFL series LED stadium lights in 2017.SFL model is our main high cost-effective products for America and Europe market to replace the traditional lamps, and saving energy more than 80%.
Key Features of Stadium Lights
Ultra Slim & Light-weight Structure, small size, lighter weightLightest lamp on the market which can resist 15 levels of wind
With superior 4D cooling system provides multiple levels of protection
High output, light efficiency up to 160lm/w with advance optical technology.
IP66 weather-tight housing&systemIntelligent dimming system. 0-10V, 1-10V and DALI dimming models are available.
A good cooling system is very important for led lamp Just like the computer need better dissipation. Active thermal management guarantees longer lifespan. The radiator mainly depends on the contact area between aluminum and air, CREE use advanced technology for special heat fins to bring more heat out.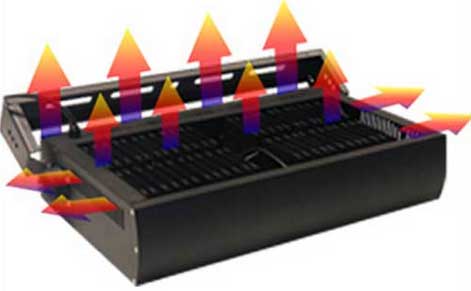 Photographs of Test Setup

Physical display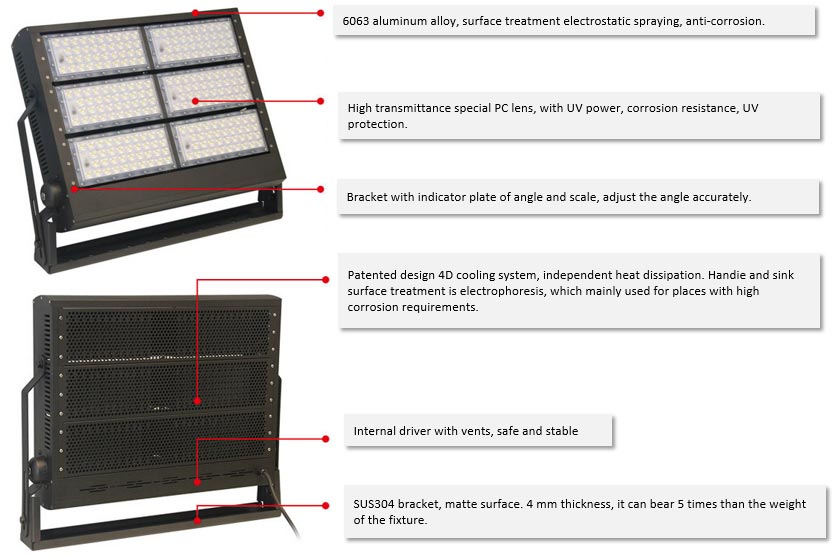 Specification:
Model No.

GL-SFL-100W

GL-SFL-200W

GL-SFL-300W

GL-SFL-400W

GL-SFL-600W

GL-SFL-800W

GL-SFL-1000W

GL-SFL-2000W

Power Supply

Meanwell ELG Series

Supply Voltage

90-305V AC 50/60Hz

System Power

100W

200W

300W

400W

600W

800W

1000W

2000W

Lumens(LM)

15000LM

30000LM

45000LM

60000LM

90000LM

120000LM

150000LM

300000LM

Beam Angle

30/60/40*80/90*135

CCT

2700K/3000K/3500K/4000K/5000K/5700K/6500K

CRI(Ra)

> 70/80/90

IP Rating

IP66

Lifetime

100,000H
Product Installation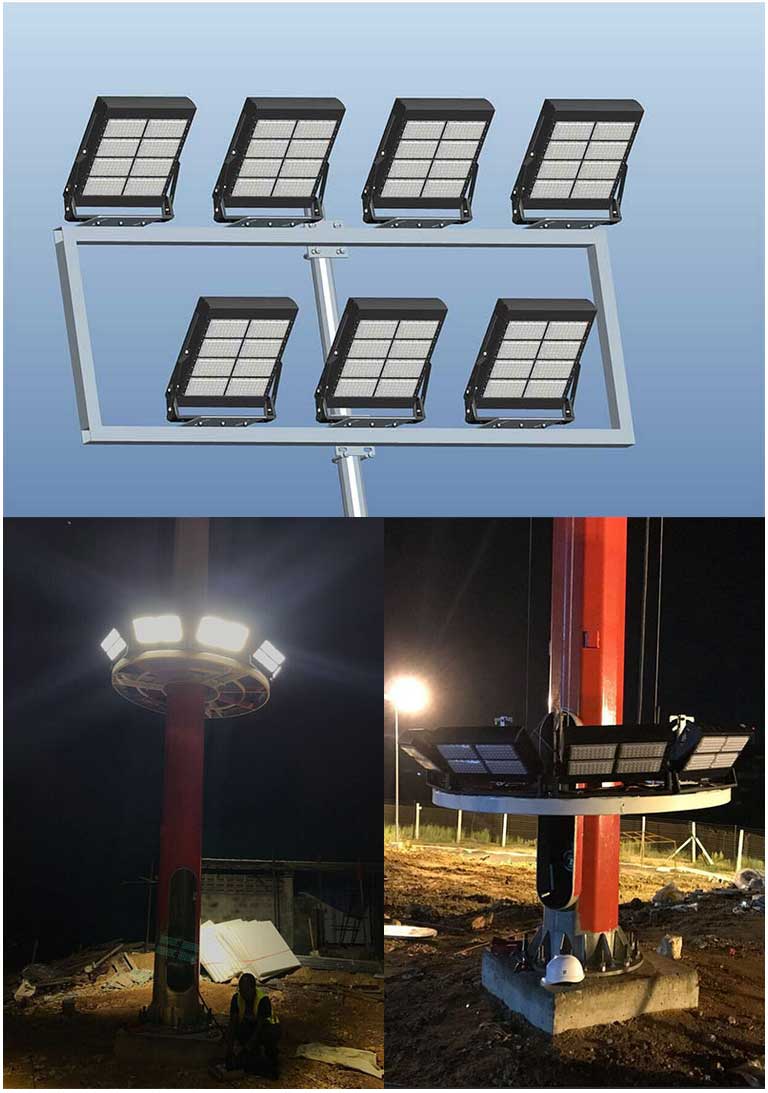 *** If we dont produce this item ourselves than it will be made (oem) according to our specifications. ***